Have you adopted a vegetarian or vegan lifestyle?
Let us guide you to better understand which ARIIX products best fit the different lifestyles of ARIIX customers.
Many products are vegan, most are vegetarian and all are GLUTEN FREE. Always be sure to check the individual product ingredients for the most up-to-date information.
.
Gluten-free
ALL ARIIX brand products are gluten free. While Optimals contain wheatgrass, a wheat-based product, the specific source used has not yet developed the gluten-containing germ. Independent testing by ELISA Technologies, Inc.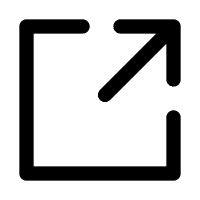 has shown that Optimals are not contaminated with gluten.
Vegan and Vegetarian
Nutrifii : (Moa™, Elite™, Restoriix™, Vinali ™)
Slenderiiz™: (PureNourish™ Natural, Power Boost™, Beauty Boost™, Day & Night Drops, Giving Greens)
Reviive™: (Shampoo, Conditioner, Shower Gel, Toothpaste)
Lucim™: (Facial Cleansing Gel, Total Face Serum,
Purifying Exfoliator, Protective Day Cream, Regenerating Night Cream, Skincerity® by Lucim™)
Priime™: (Calm, Escape, Ice, Sentry, Fractionated Coconut Oil)
No Vegan
Optimal-V™ : Contains vitamin D from sheep's wool lanolin
Magnical-D™ : Contains vitamin D from sheep's wool lanolin
Omega-Q™ : Contains omega-3 fatty acids from fish oil
*Rejuveniix™
*Optimal-M™
*Biopro-Q™
* Contains only vegan ingredients, but is wrapped in a non-vegan capsule or cap. The capsule can be opened or pierced and the contents ingested directly or added to smoothies, food or drink and the empty capsule thrown away.
shop now