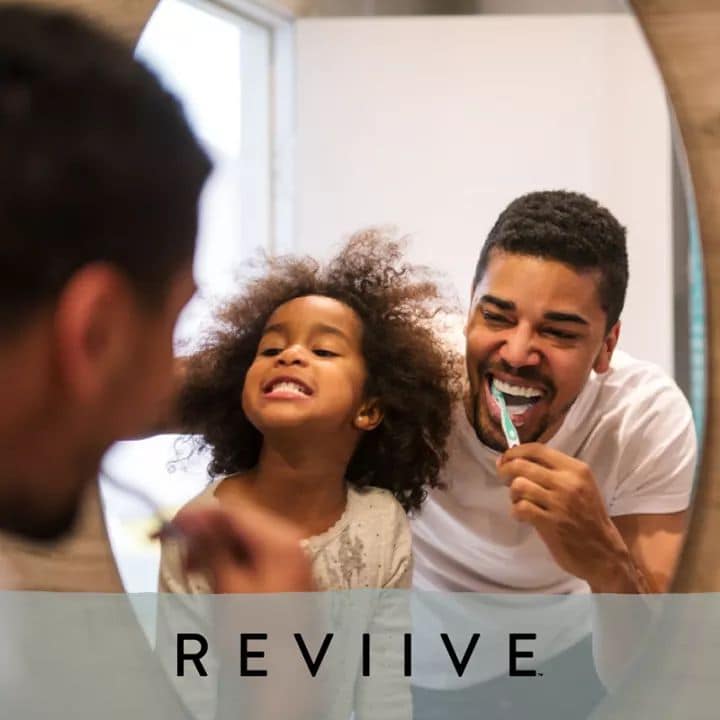 REVIIVE Toothpaste : Enhance your smile
REVIIVE ARIIX 100% Natural Toothpaste gently cleans with calcium carbonate and hydrated silica, naturally gentle abrasives that keep your teeth sparkling and your gums healthy.
Formulated without the use of sodium lauryl sulphate, fluoride or artificial flavours, Reviive toothpaste contains peppermint essential oil to leave your breath naturally fresh.
Reviive toothpaste is safe to use with dentures.
What does Reviive Toothpaste contain?
A 100% natural and organic composition
Glycerine – Water  – Sodium chlorite – Calcium carbonate – Hydrated silica – Sorbitol – Silica – Mentha Piperita (peppermint) oil – Vanilla Planifolia fruit oil – Sodium Benzoate – Xanthan gum – Xylitol – Decyl Glucoside – Stevia Rebaudiana leaf extract