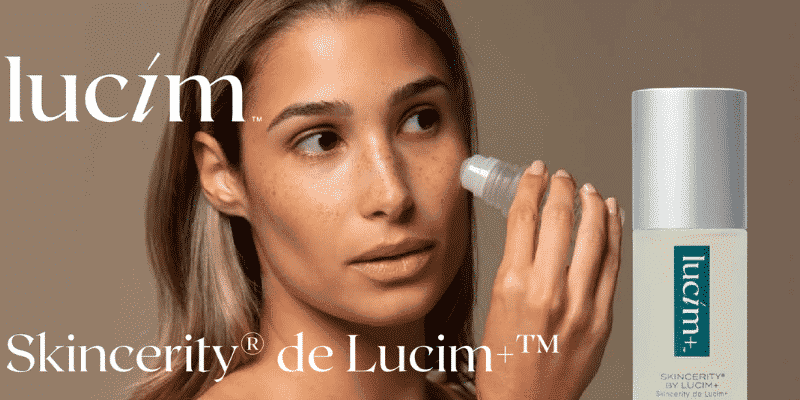 Skincerity : Roll on perfection
Skincerity by Lucim developed by ARIIX transforms the look of your skin with rejuvenating hydration and a technologically advanced mask unlike anything else on the market. Sleep easy knowing your skin is working hard beneath the surface.
Skincerity lets the skin breathe
Skincerity uses Breathable Barrier® technology that is clinically proven to improve the visible health of your skin. By sealing in your own natural moisture, this revolutionary formula helps reduce the appearance of wrinkles, fine lines and enlarged pores on the face, hands, neck and chest, while providing a continuous source of nutrients.
Supported by science
Designed by biomedical experts and validated by numerous dermatological research studies supported by the National Institutes of Health, Skincerity has been shown to be far more effective than over-the-counter products at delivering more nutrients to the skin.
Skincerity is non-toxic and suitable for all skin types. An FDA recommended test has verified that the barrier technology is safe and does not cause skin irritation. It contains Medical Grade Acetone, Fluoropolymer, Tocopherol Acetate (Vitamin E), Acrylic Polymer, Water, Grape Seed Oil (Vitis Vinifera) and Fragrance.
Skincerity is perfect for people over 25 who want to protect their skin and help reduce the visible signs of ageing.
Skincerity Solution For : 
Moisturise and provide moisture

Improve the appearance of pores

Tame skin problems

Fight against the visible signs of ageing
How to use Skincerity : 
Roll on a thin but even layer at night before bed. Remove in the morning with lukewarm water for refreshed skin and long-lasting results.
Precautions: 
If you are allergic to any of the ingredients, always consult your doctor before taking a food supplement.

We recommend that you keep it in a cool, dry place, at a temperature below 25°C and out of direct sunlight.

Keep out of reach of children.