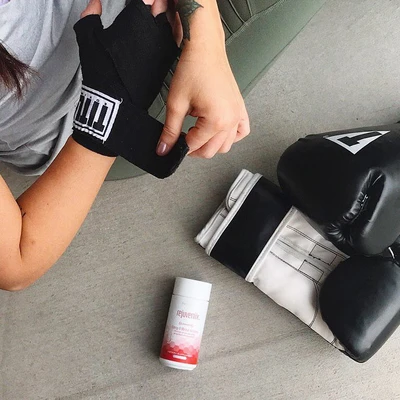 Rejuveniix : The perfect boost!
REJUVENIIX is from the NUTRIFII range developed by ARIIX provides natural energy without the fuss. Featuring natural caffeine from green coffee bean extract, L-theanine and a complex of acai berries, mangosteen, goji berries, baobab, African mango seed powder, moringa, barberry root extract and sea buckthorn.
REJUVENIIX naturally enhances concentration, elevates mood, promotes energy and improves mental alertness.
Whether you're a working mother trying to fit everything into one day, a busy father trying to get more out of life, a student studying for exams or a retiree ready to start your day, REJUVENIIX is the perfect choice for energy that lasts.
Give your day a boost with Rejuveniix.
NATURAL
Natural energy derived from healthy, natural ingredients, without the fuss and energy drain associated with synthetic chemicals and added sugars.
ABORDABLE
The healthy and economical alternative to coffee and energy drinks at a fraction of the price.
The use of ARIIX REJUVENIIX is a healthy alternative to energy drinks and caffeine addiction, and can be used safely for long periods of time.
Discover the synergistic effects of the Rejuveniix energizing formula
AÇAI : Used for thousands of years. It is mainly attributed with antioxidant, anti-inflammatory and tonic properties.
NONI : Beneficial for tension, sleep and mood. It also acts as a natural defence stimulant, antiseptic, anti-inflammatory and helps combat allergic reactions.
MAQUI : Contains a high level of anthocyanins. Studies have shown that they help to reduce the harmful effects of oxidative stress. Maqui appears to be a very strong antioxidant.
CAMOMILE : Has calming properties and helps to improve mood.
L-THEANINE : Contains anti-stress effects and improves attention and performance.
GOJI : Useful for neutralizing free radicals.
ARGOUSIER : Rich in beneficial phytonutrients, sea buckthorn berries are powerful antioxidants.
GREEN COFFEE BEAN EXTRACT : This extract provides a natural source of caffeine for overall energy.
How do I take Rejuveniix ?
Contains 112 capsules
Take 2 capsules per day, preferably with meals.
Precautions

:
To include REJUVENIIX in a VEGAN diet, open the capsule or pierce it. Add the contents directly to a smoothie, food, or drink.

Consult your doctor before taking a new dietary supplement if you have any allergies.

Not suitable for pregnant women.

If you have any health problems, consult your doctor before taking a new dietary supplement.

Store in a cool dry place, away from light.