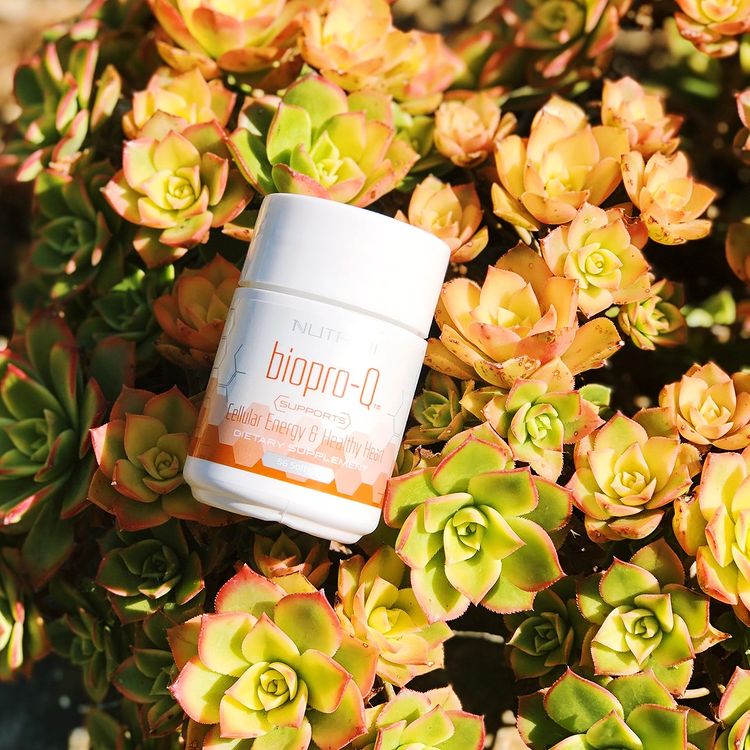 Biopro-Q : Age is really just a number!
BIOPRO-Q from the NUTRIFII range developed by ARIIX is a dynamic fusion of Ubiquinol , the most potent formula of CoQ10 , and BioPerine , a patented black pepper extract that increases bioavailability for optimal nutrient absorption. This powerful duo helps stimulate cellular energy production by acting as a spark plug for energy production in the cells.
Coenzyme Q10, the fantastic nutrient that occurs naturally in the body.
Biopro-Q is the ultimate anti-ageing product
Biopro-Q is the ideal natural food supplement to sweep away the visible signs of age.
As the body's ability to produce CoQ10 decreases with age, including Biopro-Q in your daily life is the right solution to support a healthy body and lifestyle.
The ingredients in Biopro-Q will stimulate cellular energy production.
What are the ingredients of

Biopro-Q

?
Coenzyme Q10
Coenzyme Q10, also known as coQ10 or ubiquinone, is one of the substances needed for energy production in the cells of almost all living organisms. It has strong antioxidant properties. Its blood level decreases with age and in people who take statins (drugs against high cholesterol).
Ubiquinol
BIOPRO-Q ARIIX contains ubiquinol, the active form of CoQ10, which is found in cells throughout the body. Clinical studies suggest that the consumption of ubiquinol can increase the supply of CoQ10 in the body. In some cases, age, nutritional deficiencies and certain medications can lower the body's CoQ10 levels, requiring supplementation for optimal energy production.
The benefits of this food supplement :
Cellular anti-ageing

Combats oxidative stress

Against premature skin ageing
How to take

Biopro-Q

?
Contains 56 softgels
Take 1 capsule twice daily, preferably with meals for best results.
Precautions:
consult your doctor before taking a new dietary supplement if you have any allergies.

If you are pregnant, breastfeeding or have a medical condition, consult your doctor before taking a new food supplement.

Store in a cool, dry place, away from light.