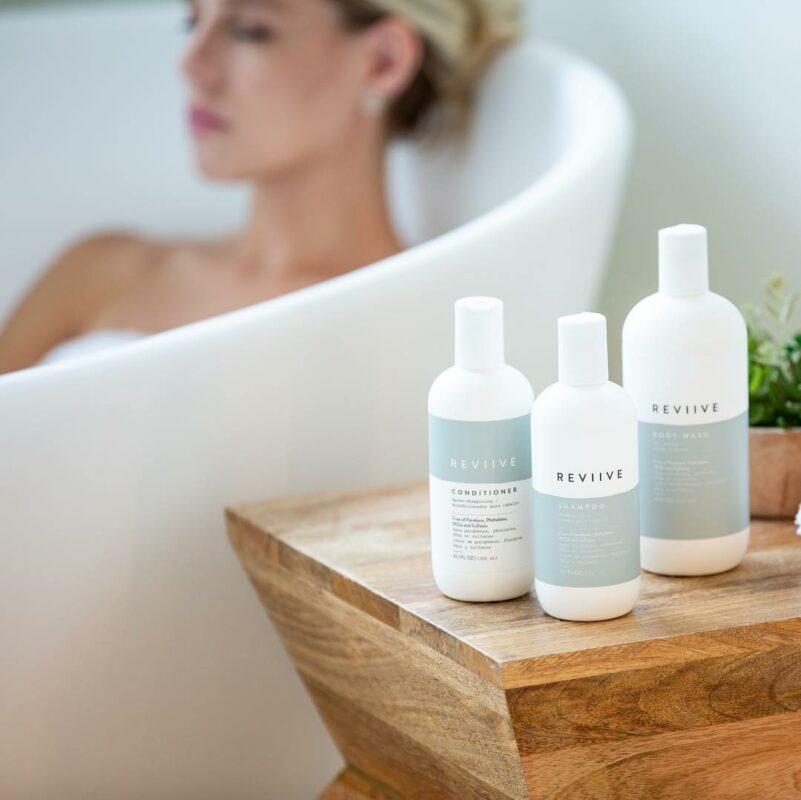 Reviive Shampoo : the head for good days, every day
Revive your hair with our ARIIX shampoo from the Reviive range. Natural, it will take care of your hair like no other.
ARIIX Natural Shampoo with nourishing essential oils, plant extracts and fortifying ingredients work gently to clean your hair and scalp while providing a clean, refreshing scent. Reviive shampoo is formulated for coloured hair and is completely free of harsh detergents, phthalates, sulphates, carcinogens, fragrances and synthetic dyes.
How does the Shampoo work ?
A host of organic and natural ingredients, including cleansing white tea, strengthening peptides from sweet blue lupine and nourishing essential oils, keep your hair and scalp clean and free of environmental toxins, while preventing you from absorbing new contaminants through your skin.
The benefits of Reviive Shampoo:

Rich and silky texture

Hydration

Suitable for coloured hair

Organic and natural ingredients

Suitable for the whole family