Balance your body with the new CARBONIIX detox
Life isn't meant to feel like you're always catching up. Take control of your daily well-being by supporting your body's internal balance with the vitamin blend in Carboniix, and get the added benefit of activated charcoal. A unique supplement for those who want to feel their best, every day!
ABOUT CARBONIIX
Carboniix isn't just designed to introduce a boost of wellbeing into your daily life, it's designed to do much more. Your body may not feel its best at times, but we're here to remedy that with a blend of proven ingredients like you've never seen before, including activated charcoal (hence the name Carboniix, from the Latin Carbones).
ANTIOXIDANTS FOR EVERY DAY
Carboniix has a proprietary blend of herbs, vegetables and seaweed, and its antioxidant power is enhanced by vitamins E and A which help protect cells from oxidative stress, and selenium which contributes to normal thyroid function. In addition to these features, Carboniix is designed to provide a boost to your well-being and that of your loved ones with turmeric and ginger.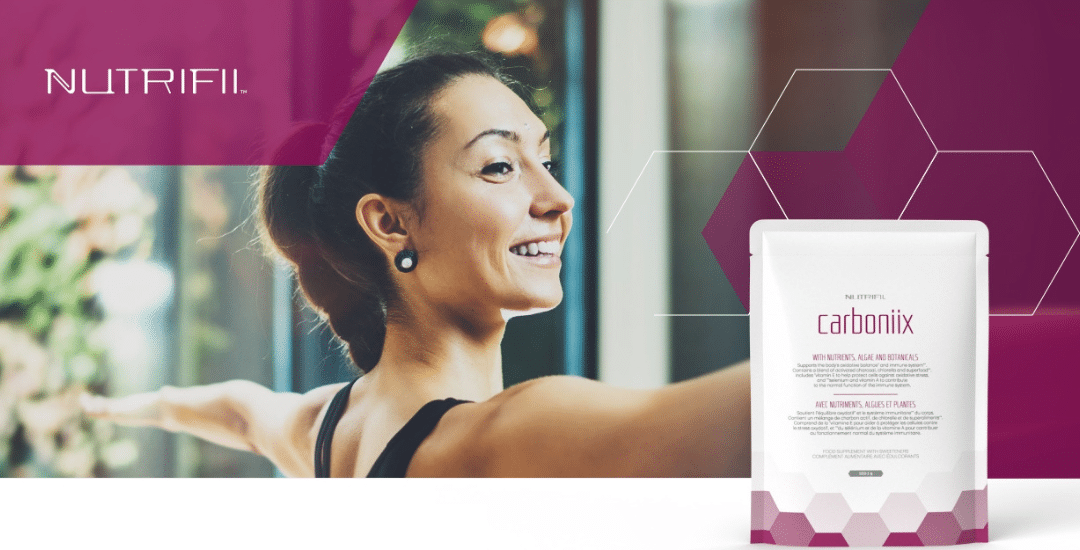 The main benefits of Carboniix
Carboniix has been shown to help :
Internal balance of the body thanks to its blend of vitamins
Thanks to vitamin E to increase the antioxidant power
Normal thyroid function with selenium
Creating healthy habits by supporting a healthy routine
Digestion through vitamin A
How do I take Carboniix?
Mix one scoop in 120-240 ml of water or low-glycemic juice, once a day, preferably one hour before meals.
Caution:
Always consult your doctor before starting a new dietary supplement if you are pregnant or breastfeeding, or if you have a medical condition.
For best results, store Carboniix in a cool, dry place away from direct sunlight.
ARIIX NewAge products are not intended to diagnose, treat or cure any disease.
Dietary supplements should not be used as a substitute for a varied and balanced diet.